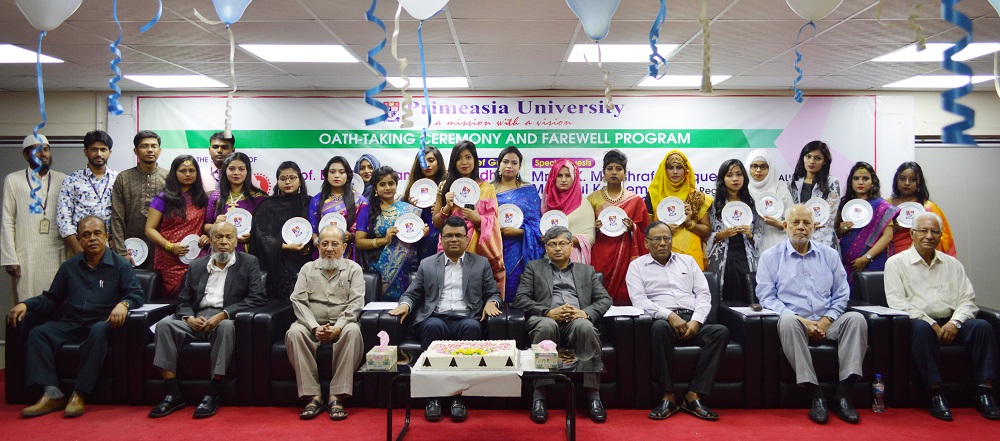 The department of Pharmacy has organized Oath Taking Ceremony and Farewell Program of the students of 151 Batch of Primeasia University on Thursday, November 22, 2018 in the IQAC Conference Center at its campus Banani, Dhaka.
Professor Dr. Abdul Hannan Chowdhury, Vice Chancellor of Primeasia University graced the program as the Chief Guest and he conducted the Oath Taking program for the graduating students of the department while Prof. Dr. Abdul Ghani, Head of Pharmacy Department of Primeasia University chaired the Program.
AKM Ashraful Haque, ...