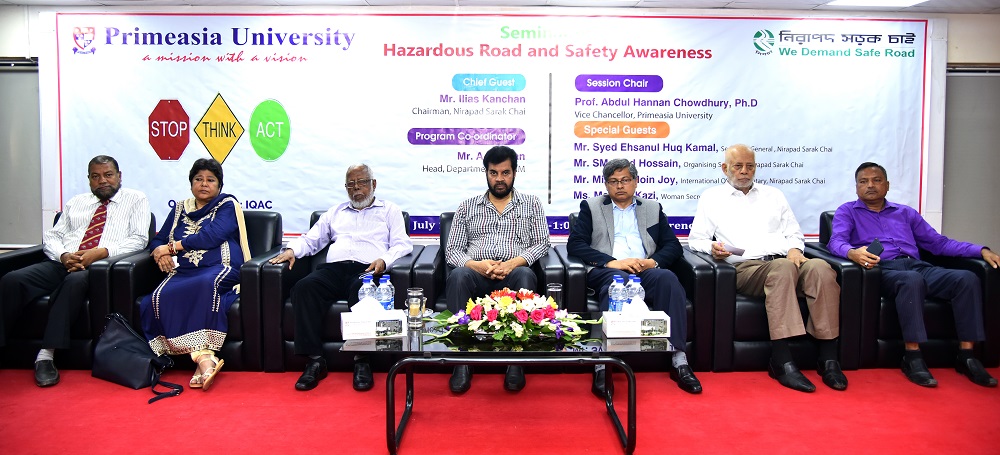 Primeasia University has organized a seminar on Hazardous Road and Safety Awareness on Sunday 14 July 2019 at its IQAC Conference Center, Banani, Dhaka.
Mr. Ilias Kanchan, Chairman of Nirapad Sarak Chai was present in seminar as the Chief Guest while Prof. Dr. Abdul Hannan Chowdhury, Vice Chancellor of Primeasia University presided over the program as the session chair.
Prof Dr. AHM Habibur Rahman, Dean, School of Business, Prof. Dr. AJM Omar Faroque, Dean, School of Science of Primeasia University, Mr. ...