Textile Alumni of Primeasia University Gazipur Zone Get Together at BRAC CDM Center, Gazipur
Posted on April 22, 2019
Tags: Textile Alumni Primeasia University
---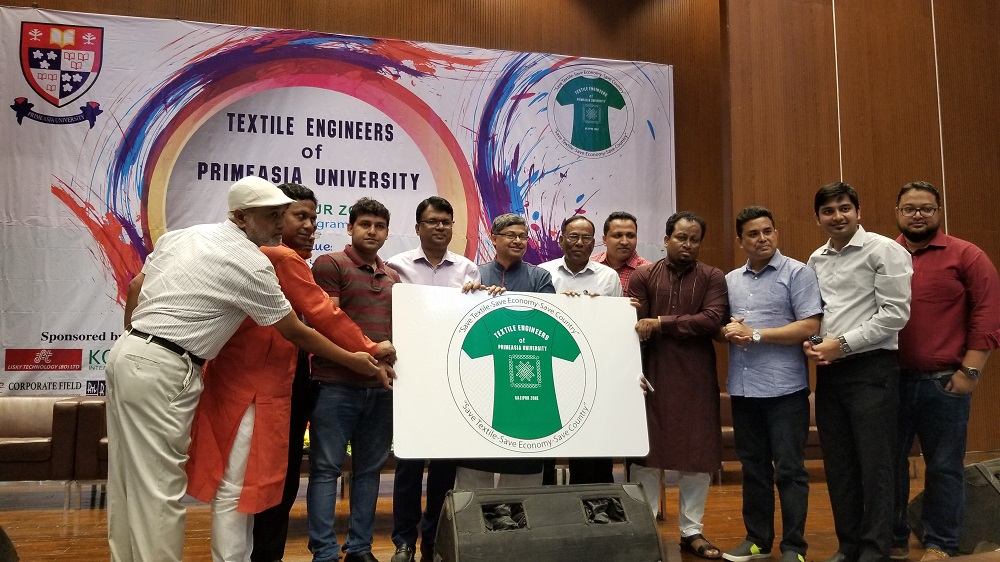 ---
The Alumni of Textile Engineering Department of Primeasia University and the Textile Engineers of Gazipur Zone has organized a colorful Get Together Program on Monday April 22, 2019 at the BRAC CDM Center, Rajendrapur, Gazipur. The slogan of the program was "Save Textile-Save Economy-Save Country". Engr. Uzzal Dakua and Engr. Rashed Ahmed, alumni along with faculty members of the University and more than 400 Textile Graduates and alumni of Textile Engineering Department of Primeasia University were present in the program.
Prof. Dr. Abdul Hannan Chowdhury, Vice Chancellor of Primeasia University has graced the program as the Chief Guest while AKM Ashraful Haque, Treasurer and Abul Kashem Molla, Registrar of the University were present as the Special Guests. Among others, M. A. Sayeed Miah, Associate Professor, Helal Uddin, Associate Professor of Textile Engineering department and Chairmen of different departments of Primeasia University were present in the program. The opening session of the program was declared by flying symbol of peace white pigeon and logo launching as well. In the logo opening, the engineers have took part in different events spontaneously. A discussion session was held to increase efficiency and skills of Textile Engineers to develop their career in Textile Sectors of Bangladesh. Discussants have also emphasized on the Green sustainable world using skilled and efficient local textile engineers to develop the country to be competitive in the global RMG market. Current Textile Engineering students were also present in the program to build relationship with market leaders and enhance their leadership skills to determine their goals.
The program was sponsored by Lisky Technology (BD) ltd, Kctex International Ltd, Corporate Field Ltd. and Rtex Corporation. The program was ended with a colorful cultural program where songs, games were performed by the alumni and raffle draw at the evening.
Popular Tags:
---
Primeasia
Admission
Orientation
2018
Tour
Fall